Please note that I do not bundle or offer packages. My pricing is set in place for each service based on my time and skills. Please also review my cancellation policy- it is strictly enforced.
DUE TO COVID -MOBILE SERVICES ARE NO LONGER OFFERED.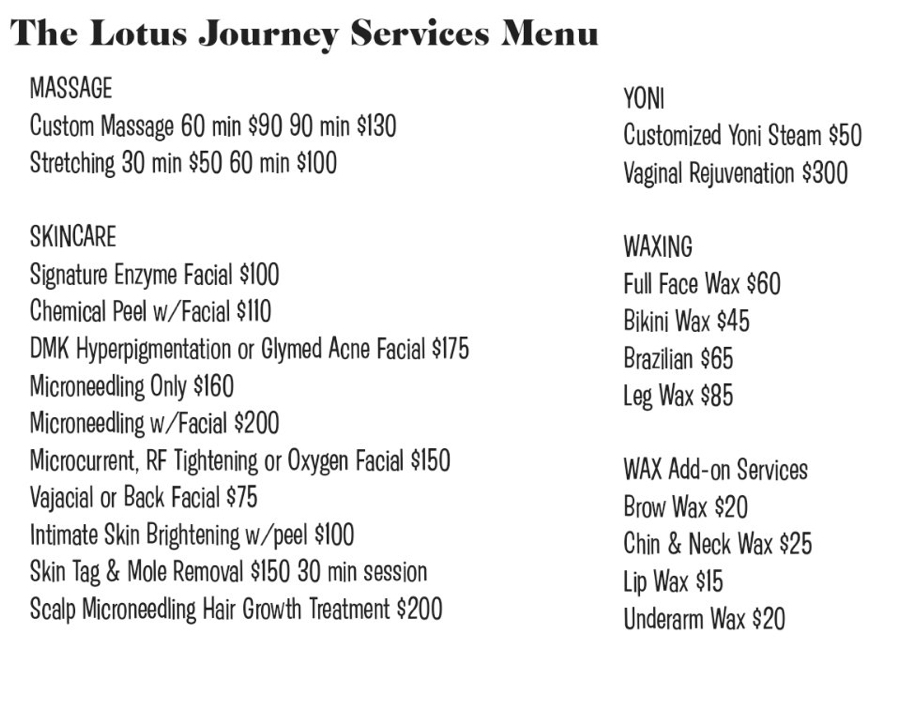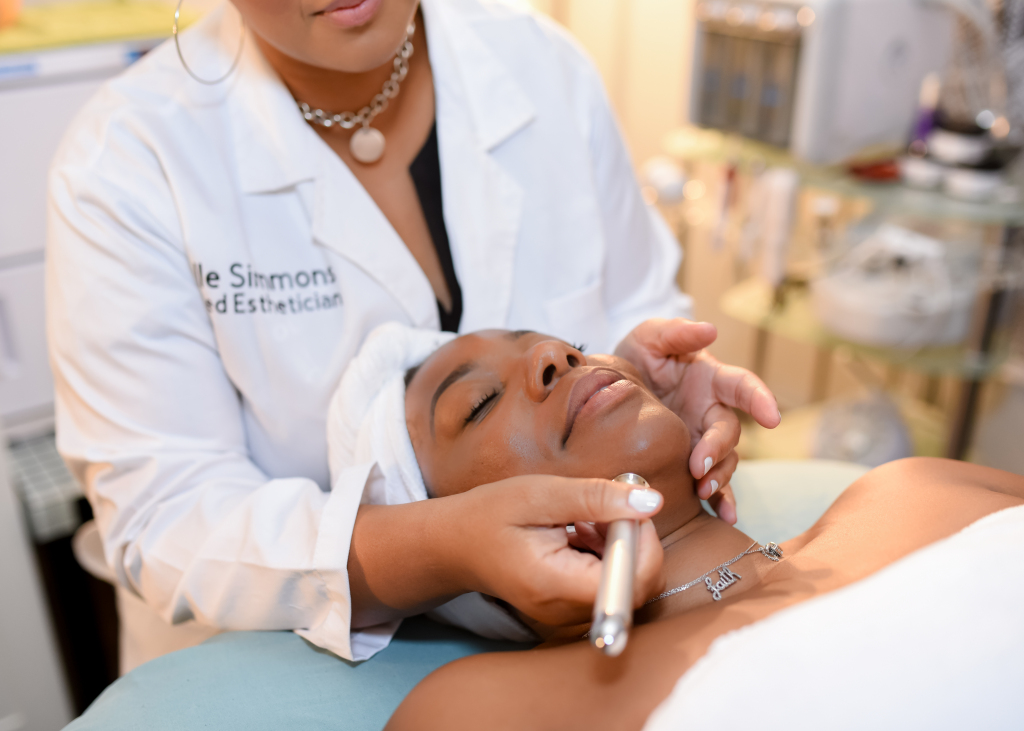 Quickie faciAL 40 minutes
 This quick yet effective facial includes a skin analysis, double cleansing, with one focus you may choose from-extractions, hydrojelly hydrating mask, treatment mask, enzyme mask, exfoliation treatment, chemical peel, skin tightening, microdermabrasion, and finishes with hydrators. I customize each treatment to help exfoliate dead skin cells, smooth texture and provide nourishment to allow your skin to be healthy and beautiful. It's the quickie your skin has been looking for! This is also the facial to book if you are looking to book a back facial. 
Oxygen Infusion, Skin Rejuvenation or LED is not included in this facial. See below for more facial modality descriptions.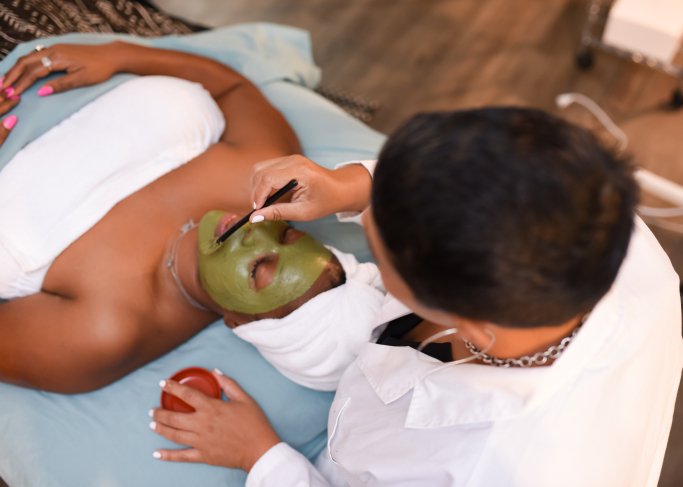 CUSTOM FACIAL 60-70 minutes
The custom facial includes a thorough skin analysis, cleansing, deep exfoliation, enzyme treatment, extractions, facial massage with cryotherapy, microdermabrasion, high frequency & microcurrent if necessary, neck massage, foot masque, serum infusion, finishing hydration and ends with oxygen infusion  or the LED lamp if needed. You will leave your appointment with renewed skin, deep pores cleansed and a healthy glow. Your pores will feel refreshed and refined. 
Microdermabrasion, Hydrojelly, Chemical Peel, Oxygen Infusion & LED options are included with this facial. See below for more facial modality descriptions.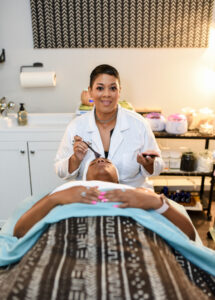 ACNE OR HYPERPIGMENTATION FACIAL 90 MINUTES
Glymed or DMK products are used with this facial which will concentrate on improving acneic conditions or treating hyperpigmentation. This facial incorporates peels or enzymes developed to treat pigmentation and is for true skin revision. It begins by detoxifying the skin and removing dead skin cells, then addresses your individual concerns and rebuilding your skins barrier. A combination of masks, enzymes, peels, serums as well as facial rejuvenation, microdermabrasion, ice cooling, microcurrent and guasha will be incorporated as needed. The facial ends with plumped, hydrated and oxygenated skin as well as some LED light therapy. Recommendations for home care to extend the results will be made.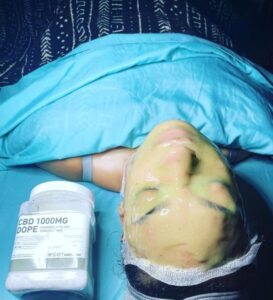 Depending on which facial and duration of time booked here are the various facial modality choices available to incorporate into your facial. All choices are available and will be suggested after your skin consultation and/or based on your preference.
OXYGEN INFUSION- strengthens skin elasticity, hydrates, plumps, eliminates acne causing bacteria, even skin tones and diminishes pore size. 
MICRONEEDLING- stamping method used to generate collagen production, helps improve the appearance of fine lines, hyperpigmentation, acne scarring, tightens loose skin and corrects uneven texture. 
MICRODERMABRASION-renews skin tone and texture using a diamond tip machine for deep exfoliation.
CHEMICAL PEEL- treats wrinkles, scars and hyperpigmentation. Skin has to be prepped prior to peels. Not booked for 1st time clients.
ENZYMES- exfoliates the skin without the downtime of a chemical peel
GUASHA FACIAL MASSAGE- relieves tension in the face, reduces puffiness and inflammation as well as sinus pressure.
FACIAL CUPPING- improves the complexion, breaks up stagnation, improves fine lines and wrinkles
DERMAPLANING-exfoliation scraping off dead skin cells revealing a smoother and brighter complexion.
HYDROJELLY MASK- Revitalizing, tightening, rejuvenating and hydrating jelly mask that reduces the appearance of fine lines and wrinkles by triggering the replenishment of collagen. Stimulates blood circulation, helping the skin to remove toxins quicker. Removes impurities and provides intense moisture.
LED -stimulates the skin tissue to regenerate with new skin cells. Light therapy also increases blood circulation, collagen production, accelerate tissue repair, kill acne bacteria, decrease inflammation, improve acne prone skin, skin tone, texture and clarity.
MICROCURRENT- tighten and smooth muscles in the face and reduce wrinkles. A true facial lifting and toning experience.  
 RF SKIN TIGHTENING- fights sagging skin and signs of aging by boosting collagen production using energy waves. 
Skin Tag, Mole or Imperfections Removal 30 Min session
Treat unwanted imperfections in seconds with no downtime or discomfort. I safely remove cholesterol deposits, skin tags, DPN, sun and age spots, fibromas, milia and sebaceous cysts. Multiple sessions may be needed depending on the size of the imperfections.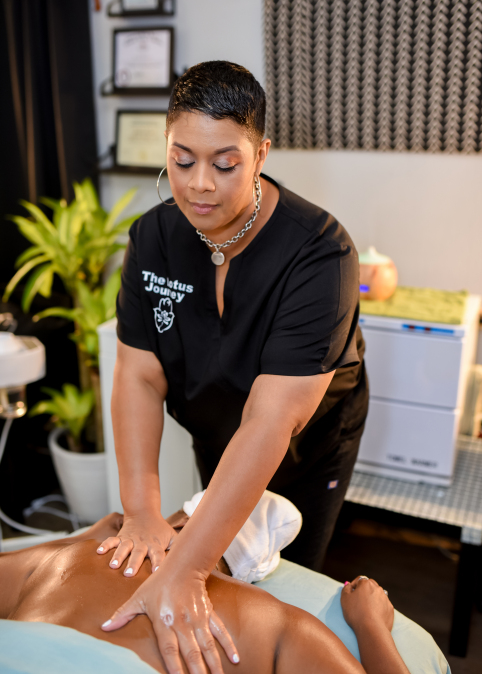 custom MASSAGE 60 minute 90 minute
Choose any combination of massage modalities and customize your massage experience to tailor it to your preference of any of the following:
SWEDISH MASSAGE
Classic Swedish massage releases muscle tension. It improves muscle tone, circulation, and creates relaxation
DEEP TISSUE MASSAGE
Specialized deep tissue massage provides more detailed work on specific muscle groups, providing relief from chronic or acute pain. Focusing on contracted areas such as the neck, lower back, and shoulders, it provides increased blood circulation to release toxins. This deep pressure massage releases tension, stress and trigger points deep within the muscle.
CUPPING
An alternative therapy that uses suction cups to stimulate your skin and muscles where the suction increases blood circulation. It relieves muscle tension, promotes cell repair and aids in regeneration. 
HOT STONE MASSAGE
A massage that uses smooth, flat, and heated stones placed on key points on the body. Benefits for feeling chilly, cold feet, muscle tension but prefer a lighter massage and poor circulation
HEMP HERBAL OIL MASSAGE
Oil derived from hemp plants is used throughout the session to provide a unique sense of calm and relaxation as well as pain management.
PRENATAL MASSAGE
Relaxes tense muscles, eases sore spots, improves circulation and mobility, and just makes mom- to-be's feel good. Client must be at least 12 weeks along.
FOOT REFLEXOLOGY
Restores tired, achy feet and legs. Reflexology techniques provide relaxation and improve circulation, leaving you refreshed, uplifted, and ready to go.
MASSAGE GUN/MYOFASCIAL TOOLS
Percussion and vibration therapy with rapid bursts of pressure to the muscle tissue to reduce inflammation.  Tools release trigger points within the muscles and assist with relieving pain in muscle in knots.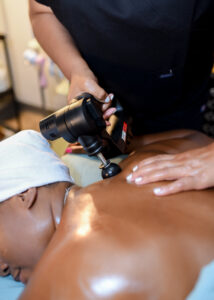 INTIMATE SKIN BRIGHTENING
This procedure aims to brighten reverse skin darkening around intimate areas namely the bikini, inner thighs and buttocks. 3 -4 treatments are recommended every 2-3 weeks to see the best results. Results do not last PERMANENTLY and retouches may be needed as often as 6-8 months as things such as friction, hormones, heat etc. cause melanin production in these areas.
SKIN TAG, MOLES & IMPERFECTIONS REMOVAL $99 PER 30 MIN SESSION
VAGINAL REJUVENATION 20 MINUTES
This treatment addresses painful intercourse, vaginal laxity and vaginal dryness by increasing vaginal lubrication and sexual satisfaction. It is a pain free – no downtime service that tightens the vagina prompting the production of new collagen growth.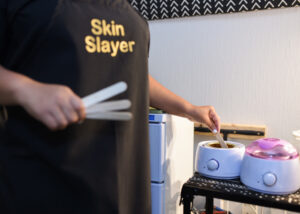 Leg Wax 
Bikini Wax 
Brazilian Wax
Full Face Wax
ADD-ONS
Brow Wax
Chin & Neck Wax
Lip Wax 
Underarm Wax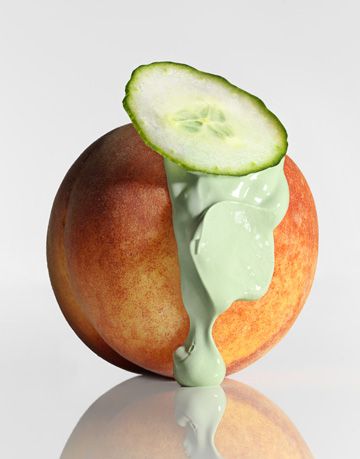 This is a service for the vulva area. Special care is taken to treat ingrowns, dry skin, brighten the skin and slough off dead skin to ensure the skin is not susceptible to future ingrowns and hyperpigmentation. This service can be done immediately after a wax but is best when booked POST WAX – 5 to 10 days after your wax appointment. Enzymes as well as microdermabrasion will be used and this can not be done on the same day of your wax appointment. Please note if booked in conjunction with a wax appointment it will not include an enzyme mask or microdermabrasion so as not to cause further hyperpigmentation. DO NOT schedule this service if you have more than 1 inch of hair growth in your bikini area.
All first time clients please sign facial consent form via email.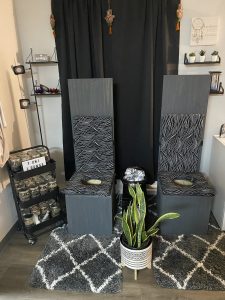 A practice in which a woman allows the warmth of herbal steam to permeate the exterior of her vagina for 30 minutes. I apply gentle heat and medicinal herbs to the exterior tissues of the vagina. The warmth and moisture increase circulation to the vulva, causing it to swell and expose the inner labial mucous membranes. These tissues are very porous and absorbent, allowing the bloodstream to carry the herbs into the inner reproductive system. Once there the uterus cleanses and releases what is built up on it's lining. Yoni Steams are effective at healing: fibroids, fertility blockages, stress, irregular cycles, hemorrhoids, yeast infections, vaginal odor, cysts, endometriosis, vaginal dryness, heavy painful periods, low libido, menopause symptoms, vaginal toning & tightening, postpartum recovery and pcos.