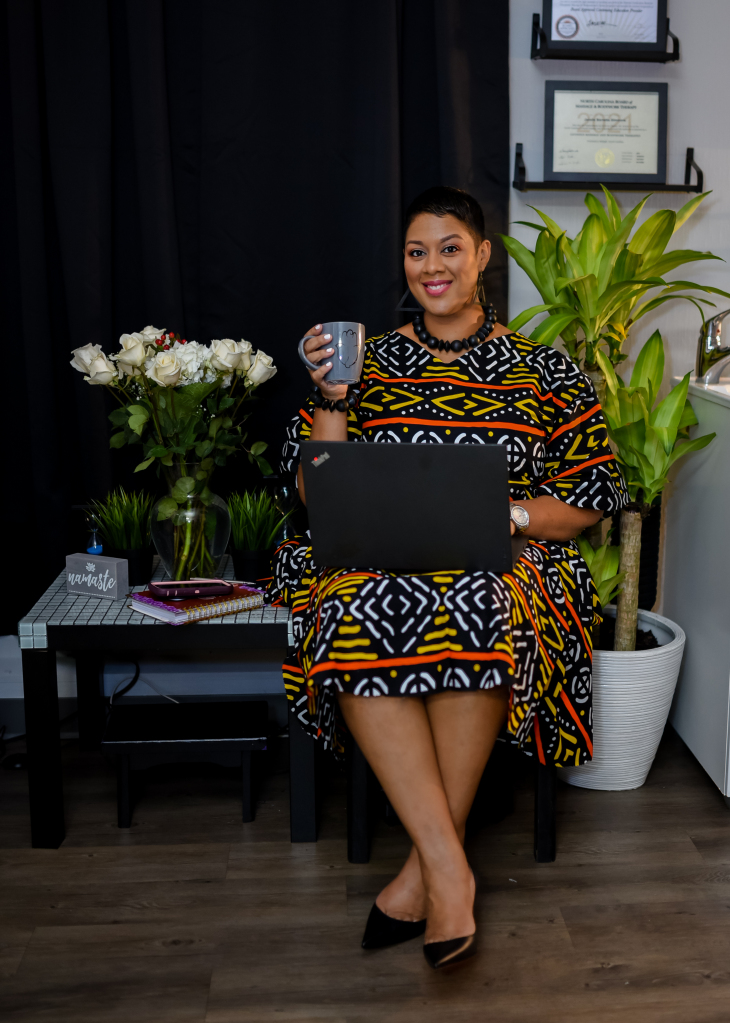 I invite you to step away from your busy life to enjoy peace, serenity and relaxation. Leave behind the noise and chaos of the outside world and enter into a peaceful atmosphere where you are the center of attention. My goal is to provide you with relaxing spa services in a beautiful, tranquil environment, and help you to develop a healthy lifestyle.
I believe that everyone deserves the chance to live the best life they possibly can! The human form is extraordinarily beautiful and complex. From the tops of our heads to the tips of our toes, we are physically, emotionally, and mentally interwoven. Understanding the connection between everything that makes you, 'You', is essential. My goal is to provide massage and skincare services that balance health and wellness in addition to boosting your self-esteem. I have 14 years of experience as a massage therapist and 12 years of experience as an esthetician. I am passionate about product knowledge and client education, committed to eliminating stress and tension, motivated to connect with my clients and dedicated to taking care of all skin types and conditions.
I'm a member of the National Certification Board for Therapeutic Massage and Bodywork and serve as a continuing education provider. In 2022 expect to see several course offerings. Check back on the "Classroom Journeys" tab for more info!
When I'm not in my treatment room, you can find me hanging with my family, networking with spa professionals, or sharing skincare tips via Instagram (@thelotusjourneyllc) and Facebook (@thelotusjourneyllc).
Professional Credentials
NC Board Certified Massage Therapist #8079
NC Board Certified Esthetician #E5539
#NCBTMB Continuing Education Approved Provider #1746
Certified Thai Massage Practitioner
Certified Prenatal Massage Practitioner
Certified in Reflexology Integration
Certified in LED Light Therapy
Certified in Microdermabrasion
Certified Hot Stone Massage Practitioner
Certified in Asian Cupping & Guasha
Teacher Training Certification
Certified in Lymphatic Drainage
Esthetician on a Mission Business Building
  Certified Yoni Steam Practitioner
Certified Intimate Skin Care Therapist
Certified Vaginal Rejuvenation Practitioner
Certified SportStretch Massage Therapist
Certified in Skin Imperfections & Irregularities Removal- SIIT PRO Masterclass
 DMK Skin Revision Fundamentals Certification